Termite Control Treatment
Our Termite Control Treatment Service
Living in Melbourne, FL is the best! There's plenty to do and lots to see. Unfortunately, it also means you have to worry about termites destroying your home because termites cause more damage than storms and fire combined. So if you're currently dealing with a termite problem or aren't protected from future infestations, you need to act fast. Trust the team at Akin Pest Prevention Plus to safeguard your home from these wood-destroying pests.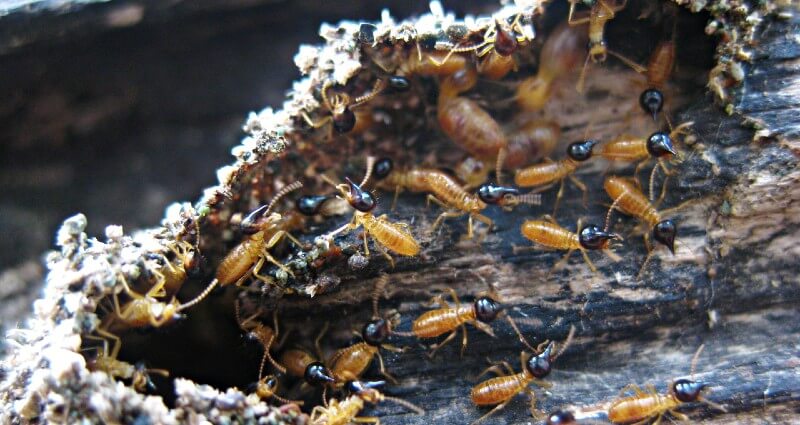 Our Unique Approach To Termite Treatments
Getting rid of termites is no easy task. They often have large, elaborate nests spread in and around your home. Missing one could result in an infestation down the road. Learn how Akin Pest Prevention Plus eliminates existing termite colonies and protects your property from future damages below:
First, we'll perform a thorough inspection of your home. Then we'll review your options with you and make a decision based on your preferences.
We'll carefully apply a liquid treatment to the soil under and around your foundational walls. This treatment bonds to the organic matter in the ground, blocking termites from entering your home for years to come.
We'll install termite bait stations around the perimeter of your home. This option will allow us to monitor to prevent and catch an infestation early. Bait stations are a great indicator for early prevention.
We guarantee both of our treatments for one year. 
Why Choose Akin Pest Prevention Plus
We're passionate about helping people just like you get rid of unwanted pest problems. As such, we are proud to be the only pest control company in
Melbourne, FL
promising excellence in value, service, and trust.
Frequently Asked Questions
Get a Free Termite Evaluation.
Ask for a free Termite assessment by an Urban Entomologist. No sales, just facts about your property.
Termite Treatment
Termite Inspection
Liquid Treatment
Bait Stations
1 Year Warranty
Yearly Renewal Available
★★★★★
"I had millions of ants in my pool every day. My yard was alive despite a year of working with slug-a-bug. I hired Chip from Akin and he was persistent, responsive, and best of all, NO MORE ANTS in my pool! Thank you!"
- Foodie
★★★★★
"I will NEVER look further than Akin! I truly feel like family and like I'm being taken care of when I need it. They are also very quick and knowledgeable, and love sharing that knowledge with their customers to keep us informed as well!"
- Michaela E.
★★★★★
"Best in the county! Solid family-owned small business, responsive, detailed, knowledgeable, and treats his customers like family. 10/10."
- Derek